Tuesday, August 02, 2011
i want your heart to race in my skin tight jeans @ 2:26 PM



One thing's for sure, I'd hurt myself badly if I ended up a housewife. I'm going to grow up and become a successful artist, my work will be under appreciated by my countrymen but I will go on exciting the Japanese. No drugs or high booze parties for me, but I do plan to be involved in several love affairs.




Not sure I want to die young, I haven't decided yet. Rice dripping out my mouth.

No way am I following anyone's footsteps.




Summer course has ended; two more semesters to go.
I should get started with my summer reading; I haven't even finished Kobo Abe'sThe Woman in The Dunes. Really.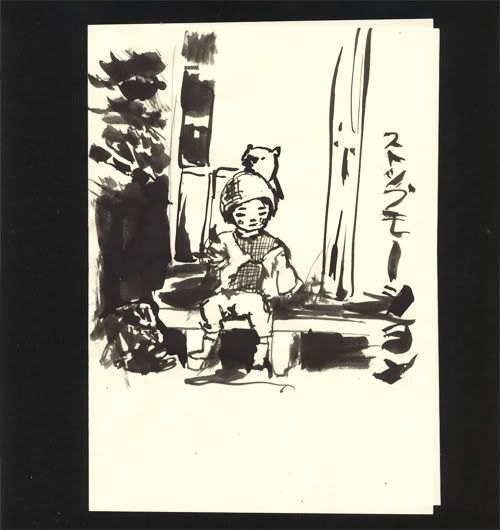 chinese ink on a5 yellow non-grain paper






Labels: drawing