Saturday, June 25, 2011
diary four or five @ 11:30 AM



if i were to publish an artbook, i'd call it turquoise black. i like this blend.
they aren't my favorite colors.
in turquoise black i'd have a collection of personal sketches, snippets of arabic poetry i wrote, stopshows corners with chatty inserts about happenings in my life.
wishful thinking for now. hard+working in the middle.




Drawing my cat made me cry, cried again when I told my friend about it, wah!
I miss him terribly.
His name was Prufrock, y'know, after the poem by T. S. Eliot The Love Song of Sir Alfred Prufrock.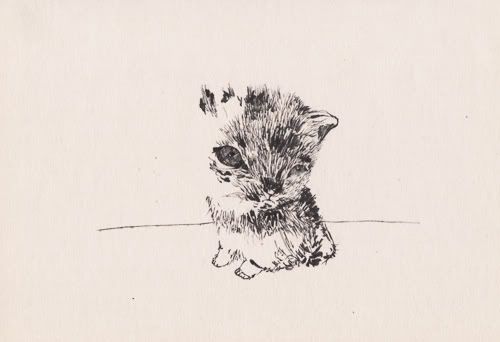 Labels: diary